Due to the indiscriminate destruction of the earth and major loss in biodiversity, nature has introduced a brand new coronavirus. However, it wouldn't be reasonable to argue that the environment is the sole cause of the New Coronavirus. The virus is also proving its existence just like any other being on earth. This new and deadly being is not known to man by a specific name. The family to which this virus belongs to is as we all know as 'Coronavirus'.
According to the WHO Coronaviruses (CoV) are a large family of viruses that cause illness ranging from the common cold to more severe diseases such as Middle East Respiratory Syndrome (MERS-CoV) and Severe Acute Respiratory Syndrome (SARS-CoV). A novel coronavirus (nCoV) is a new strain that has not been previously identified in humans.
Embed from Getty Images
Despite all our strenuous efforts, this new virus is now spreading across the world at an alarming rate. First detected in a seafood market that even sold live animals illegally in Wuhan, China on the 31st of December has killed more than 813 people and approached at least 35,600 people across the world.
>>Click here to see live count of deaths and affected cases of the new coronavirus>>
Some sources also say that the Huanan seafood market may not be the source of the Novel Coronavirus.
1 – The New Coronavirus was transmitted to humans by a combination of Bats and Snakes
The novel coronavirus (2019-nCoV) has the ability to adapt to cold-blooded as well as warm-blooded animals. Bats that are responsible for the transmission of Ebola, SERS, and MERS are also accused of evolving the new Coronavirus.
Researchers have made efforts to trace the origin of this zoonotic disease by conducting a genetic analysis. Their study finds possibilities that this virus is the recombination of a bat coronavirus and an animal that closely resembles a snake. Also, snakes often hunt for bats in the wild. So, researchers think that the virus was first transmitted from Bats to Snakes and then from Snakes to Humans.
The evidence for this research can be drawn from the fact that there were sales of dead and live snakes, chickens, dogs, civets, camels, foxes, hedgehogs, bats and also various other animals and reptiles in the Huanan wet market in the Hubei Province of Wuhan, China. Going further the snakes responsible for the transmission of the new Novel Coronavirus are the venomous Chinese krait and the Chinese cobra that is found in China and Southeast Asia.
2 – Countries where the Coronavirus has spread
The countries affected with the Novel Coronavirus (2019-nCOV) are China, Thailand, Singapore, France, United States, Malaysia, Nepal, India, Russia, Cambodia, Australia, Canada, Philippines, Belgium Macau, Italy, Finland, Germany, Japan, South Korea, Sri Lanka, Taiwan, UAE, and Vietnam.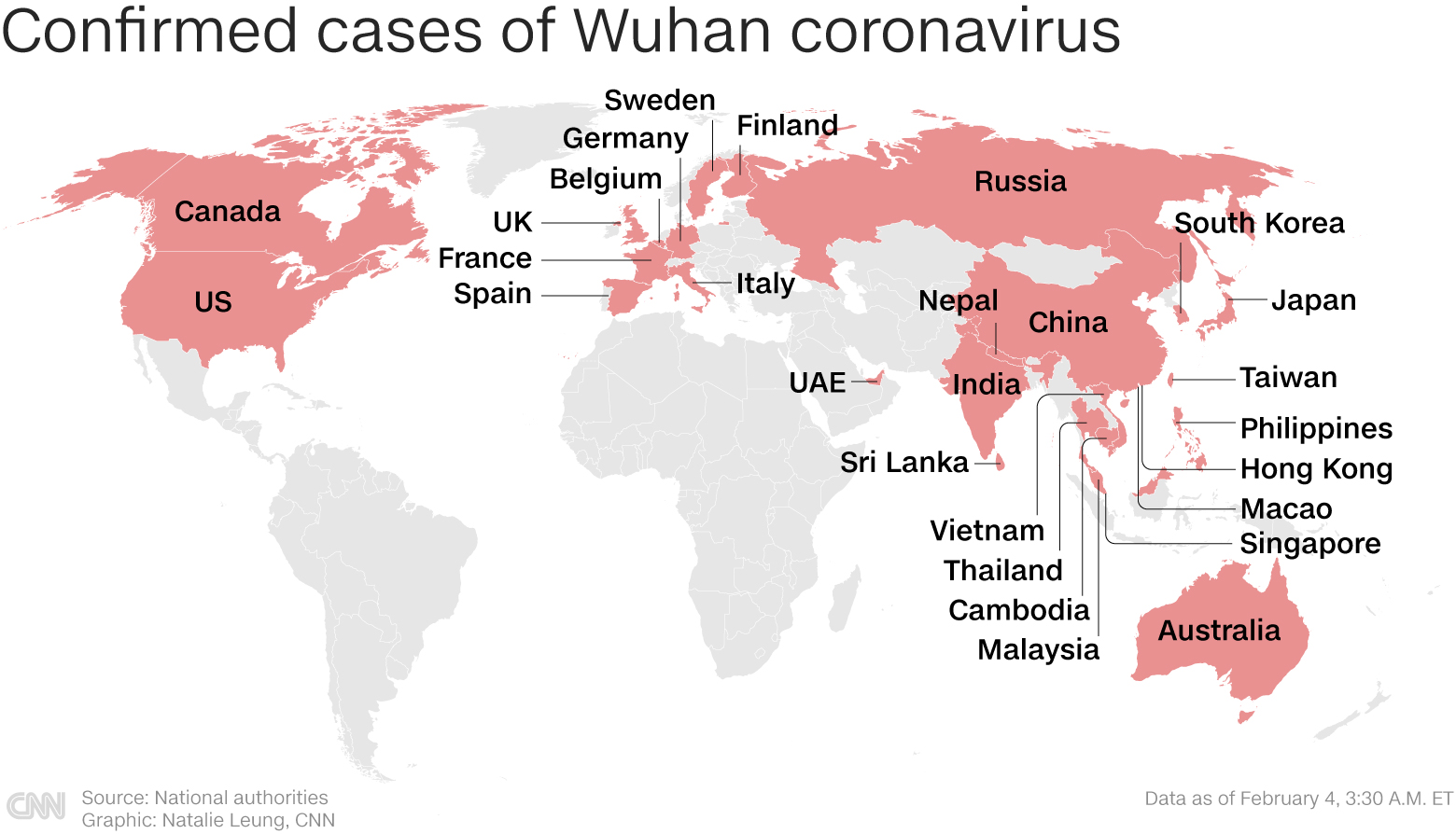 3 – The new Travel Restriction in China affects roughly 60 million people
Due to the alarming rising rates of the Novel Coronavirus, the Chinese government has decided to restrict travel into the epicenter of the outbreak – Wuhan and other affected areas. Unsurprisingly many people have canceled their travel plans to China after the deadly outbreak. The Chinese government has restricted movement in 12 cities. The local governments have also canceled public activities for the Lunar New Year celebrations. The government restricts different travel agencies in making reservations and also are making efforts to offer refunds to people. The coronavirus outbreak impacts travel thus affecting the economy.
Embed from Getty Images
The Coronavirus is the number one threat to financial markets currently as global investors are becoming jittery on the uncertainty

Nigel Gre – Founder of deVere group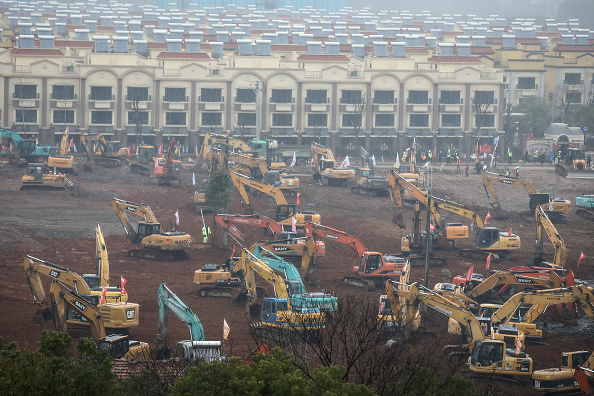 4 – Symptoms of the new Coronavirus
The symptoms of the novel coronavirus (2019-nCoV) include
The feeling of being unwell
Running nose
Headache
Upper throat pain
Fever
Dry Cough
Shortness of breath (after a few days of above symptoms)
Usually, coronaviruses cause mild-illnesses including respiratory infections and also common cold in humans. According to this source, almost everyone gets a coronavirus infection at least once in their life, most likely as a young child.
4 – Coronaviruses are also responsible for causing SARS and MERS
They can also be potentially lethal as they can cause bronchitis or even pneumonia. Here are a few deadly diseases Coronaviruses that have left their legacies on humans.
Embed from Getty Images
Embed from Getty Images
5: Prevention and Cure
Corona in Latin means 'crown'. The virus gets its family name as they form crown-like structures when observed under an electron microscope. Although there is no vaccine for the Wuhan Coronavirus the WHO (World Health Organization) has the following advice for the public.
Frequently clean hands by using alcohol-based hand rub or soap and water;
When coughing and sneezing cover mouth and nose with flexed elbow or tissue – throw the tissue away immediately and wash hands;
Avoid close contact with anyone who has a fever and cough;
If you have a fever, cough and difficulty breathing seek medical care early and share previous travel history with your health care provider;
When visiting live markets in areas currently experiencing cases of the novel coronavirus, avoid direct unprotected contact with live animals and surfaces in contact with animals;
The consumption of raw or undercooked animal products should be avoided. Raw meat, milk or animal organs should be handled with care, to avoid cross-contamination with uncooked foods, as per good food safety practices.
The WHO declared the Novel Coronavirus as a public health emergency of international concern on Thursday in Geneva. In just about 5 weeks, the Novel Coronavirus (2019-nCOV) has reached about 37,600 people and killed at least 813 people which is spreading to become a global threat.
Dr Tedros Adhanom Ghebreyesus on Thursday (30/01/2020)
We are now experiencing brutal attacks from mother nature. The destruction of the earth by man was savagely violent. But it isn't too late to face regrets. Disease epidemics and calamities will be common in the path of humanity if we don't act fast. We must learn to adapt to change and achieve sustainable development if we want a future that is at least capable of existence.